Welcome to Hydeout Travels! In this web log I (and/or we) will be letting people know something of our travels, our attempts to weave golf into our trips as well as our daily lives, and our focus on rejuvenation and self-renewal when on the go. We will also share some of our preferences regarding food and entertainment we find along the way.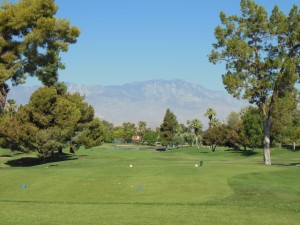 While we certainly don't travel in luxury, we're not tent campers either. We do travel on somewhat of a budget, because we are retired and have a fairly static income, for now, at least. There are no five star hotels or restaurants on the horizon.
But, we have come to expect certain creature comforts as we matured, shall we say. And golf is not always the cheapest endeavor we could choose. So, I guess I'm saying we're gonna be pretty much your average, middle of the road, splurge when we can, scrimp when we need, voyagers.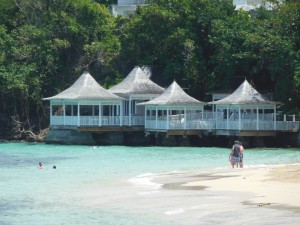 Couples Resort, Jamaica
We will also be reporting on things to do and see in and around our home area, since we are not yet full-time travelers, jaunting around the globe. Oh, I know, those of you that are travel blogging and doing it full time can rub it in all you want. And, we may even admit to being somewhat jealous. But, some of us still have responsibilities to our family, or a job, or our community that prevent us from enjoying the benefits of permanent wanderlust, whether we like it or not.
But, we are going to keep on trying!
Some of the first posts here will be of fairly recent journeys. Since the idea sprouted to write about them, and hopefully bring enough value to the table to be profitable for all concerned, we have taken some notes and pictures to remind us of what was most memorable, and hope we can convey some of the value we received and felt to you.
The future will be mostly about our bucket list. Yes, we still have a very long list of things to do and see that we are looking forward to accomplishing and sharing.
We have been to Hawaii four times and still haven't been on "the big island" of Hawaii. I went to educational conferences on Oahu three different times (for work, before I was retired, mind you!). Two of those trips saw us going to Maui for a short stay afterward. The third trip to the Aloha state, we went to Kauai for a week of enjoyment before the conference. The last time we went there was solely to visit Kauai with friends. But, the island of Hawaii is still waiting for our visit, and still on the list.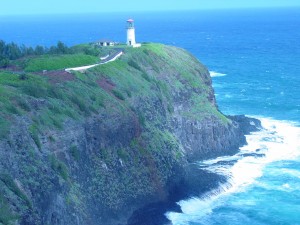 Kilauea Lighthouse
How can I call myself a serious golfer and not visit the home of golf?!?! Scotland and Ireland are calling!
The southern coast of Spain is one place we may visit very soon also.
Then there's Italy, and Greece.
We want to visit Malta, too.
We want to see more of our own United States too. So will likely revisit the Sonoma and Napa valley area in California.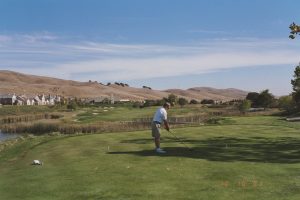 Golf in Wine Country, California

We love the Palm Springs, and Temecula areas of California, as well. They should absolutely be on everyone's "to do" list of places to visit.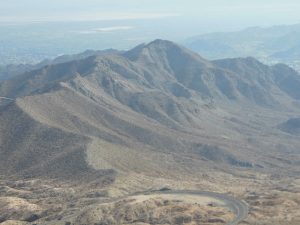 On the road between Palm Springs and Temecula
We have places we can stay in Texas hill country that we have only recently seen, and enjoyed. I hadn't realized there were so many wineries in the Lone Star state. Go figure!
We missed out exploring several interesting and desirable areas during our visit and evaluation of Panama last year. We hope to return soon.
We also have an urge to visit Ecuador.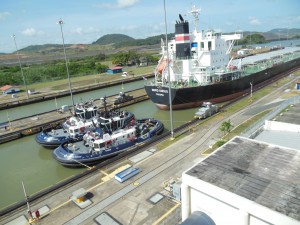 Panama Canal
You get the idea. I could go on and on…. and on…. and on, about the bucket list of places we wish to visit, but for brevity's sake will not subject you to that here or now!
Just stay tuned as we take our Hydeout with us on our journeys to visit other places and other lifestyles.
Oh, yeah! We just might squeeze in a little golf along the way!
Save
Save
Save
Save
Save
Save
Save
Save
[/et_pb_text][/et_pb_column][/et_pb_row][/et_pb_section]